Premium Stucco Painting in Calgary!
Highlights:
You must wait at least sixty days to apply stucco paint on your stucco wall treatment if it is newly installed.
The three primary types of recommended stucco paints are Elastomeric, Masonry, and Acrylic.
Stucco painting is not a DIY project, and you must hire an experienced contractor to work on it.
Stucco is a popular choice for exterior wall surface treatment. It is compatible with different surface shapes and is well-known for its low cost and durability.
Its highly porous, textured, and coarse feel makes it different from others. – Tony, owner of Stucco Calgary Repair Ltd.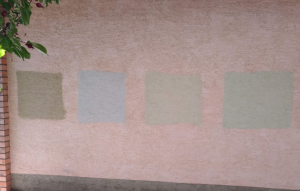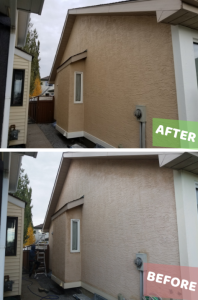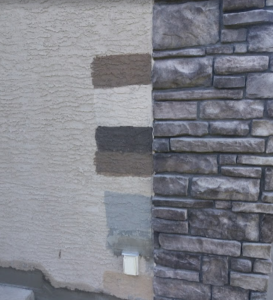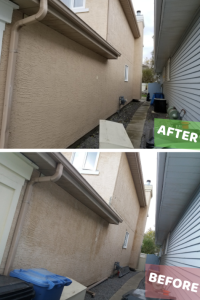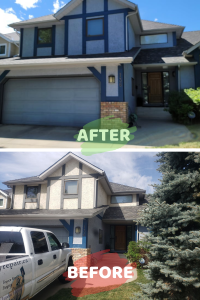 Can Stucco be Painted, and after How Long?
Yes, you can paint your stucco. However, if it is new, wait for a minimum of two months (60 days) for the wall treatment to dry and settle before applying the stucco color. You can paint your stucco right away if it is older.
Make sure you block any cracks on it before you paint. Also, we recommend you clean up your stucco if it is dirty before applying the paint.
When it comes to cleaning, we recommend using a power washer below 1,500 PSI for a thorough clean without risking damaging the wall treatment. It is worth mentioning that stucco wall treatments are delicate, and too much pressure can damage them.
Recommended Types of Stucco Paint
There are three primary types of stucco painting recommended for your wall surface treatment. They are elastomeric paint, masonry paint, and acrylic paint. Let us look at each of them in detail.
There are three primary types of stucco painting recommended for your wall surface treatment. They are elastomeric paint, masonry paint, and acrylic paint. Let us look at each of them in detail.
Elastomeric Stucco Paint
This is an impressive paint option, and it works perfectly for hiding imperfections and covering minor cracks on stucco wall surfaces. Its ability to hide imperfections is associated with its level of thickness.
We recommend these stucco coatings if your wall has significant cracks. Additionally, elastomeric paint has higher water resistance compared to others. We recommend that you only use elastomeric paint for subsequent coats because it stretches.
You would not want to apply a non-stretching layer on a stretching layer to avoid cracking. While it is an excellent choice, this type of stucco Calgary painting is more expensive compared to the acrylic paint type.
Masonry Stucco Paint
This paint is perfect for stucco walls, masonry substrates, concrete, and cinder blocks. Masonry paint comes with special additives to enhance its bonding ability. They last longer and are highly mildew resistant compared to acrylic stucco painting. However, they are not as breathable and have limited color options. When it comes to pricing, they feature in-between elastomeric paint and acrylic paint.
Acrylic Stucco Paint
Acrylic paint possesses the highest permeability, which means it is more breathable than the rest. It is easy to use and more affordable than the other two types, which is why it is the favorite of contractors.
But, when it comes to longevity, it is second to elastomeric paint. It is also worth mentioning that this type of stucco painting does not hide imperfection as beautifully as elastomeric paint.
Residential Stucco Painting
The type of stucco painting for residential buildings is often a topic of debate. Undoubtedly, there are many opinions on the best paint to use, but we will not go into the messy details. Instead, we will focus on facts.
When it comes to residential stucco painting, your best choice would be between elastomeric and acrylic paints. 80% of the time, homeowners will choose acrylic paint because of the cost and ease of use.
If you plan to use elastomeric, we recommend you talk to a stucco services provider who has experience in using this type of paint. Apart from the choice of paint, you should also decide on the type of material to use.
Generally, you can paint your stucco wall surface with an airless sprayer or a roller. If the project is small, a roller is a perfect choice. However, if you have bigger surfaces to cover, we recommend an airless sprayer.
This makes it seamless and easy to complete the project without any difficulty. But, that does not mean you would not need a roller when using a paint sprayer. Undoubtedly, spraying will get the stucco coatings on the surface.
You need a deep nap roller to work the paint deeper to get a uniform surface. We recommend two coats for perfect finishing because of the high absorption level of the paint. Double coating the wall also ensures you conceal the cracks on the stucco.
While preparing for your stucco walls painting, we recommend that you clear the driveway and surroundings for the painter. It is best to clear the painting area of anything the paint can splash on or damage.
Also, limit your movement in and out of the house while the project is ongoing. We recommend that everyone remains indoors while the painter works to avoid smearing the walls, especially if you have children.
Commercial Stucco Painting
When it comes to stucco-painting for properties where business is conducted, the process is similar to residential buildings.
However, painters will have to reach a high areas. That implies the need for additional materials or tools, including scaffolding or Zoom Boom.
Always use a professional for the project so that they can perform thorough stucco repair on the wall before applying the paint.
How to Pick the Right Stucco Painting Contractor
As you may already know, stucco color painting is technical and not a DIY. You should hire a professional contractor for the job. To get started with the project, you must select the right contractor. So, how do you find a good one?
The internet offers an extensive list of top contractors around your area. While researching options, you should pay attention to specific factors. The best stucco paint contractor should have the following qualities:
A license to offer stucco painting services(often that's a simple business license in Alberta).
The contractor must be insured. Ask about insurance before hiring.
Check out their customers' reviews on Google, Yelp, and other popular review platforms.
Get an estimate and ensure there are no hidden costs that may arise during the project.
Ask for a warranty.
Take Note: Stucco Painting Isn't a DIY Project!
This wall treatment for the stucco is a stunning application that can transform any exterior. But, it requires adequate care and maintenance. When it comes to stucco painting, you must understand that it is not a DIY project.
It requires a seasoned professional to get the job done. We recommend that you choose a contractor that meets the features highlighted above.